AppLock: The Security System for Unprotected Mobile Apps
Security and privacy is of great importance for us, especially for most of the mobile users' minds. We carry around so much precious data, and when it's lost, troubles often ensues. To that end, Android developers are always searching for new and improved methods to help give your ever-growing mobile world even more ways to secure that data.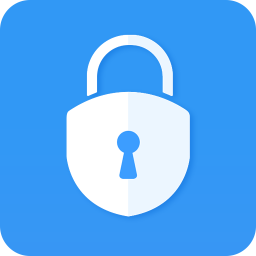 There are instances when security can come in the simplest forms, such as keeping prying eyes out of certain apps. You might hand your phone over to someone so they can make a phone, checking SMS, Facebook message or look at your private pictures. If you turn your back, that user could always dig into your data. Fortunately, there are ways to keep certain applications readily available while others are locked down. One such method is a third-party app called AppLock.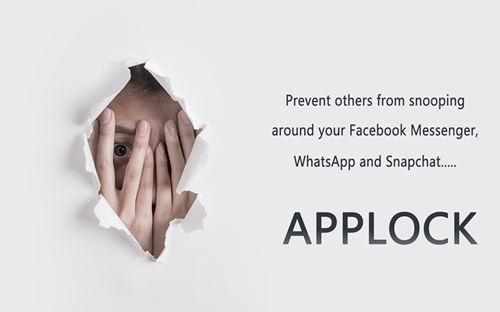 With AppLock, you can create a specific PIN, Passcode or Pattern Lock that can be used to lock down whatever applications you wish to secure. It's incredibly simple to use. Here are some highlights of AppLock:
-Lock any apps (SMS, SNS, Photos, Videos, Facebook, and WhatsApp)
-Lock apps via Password and Pattern Lock
-Catch intruders breaking in your private contents
-Fake lock disguise the lock screen fake app icon
Stay Tuned about the upcoming new features:
-Hide sensitive photos and videos with private safe vault
-Personalize and beautify your lock screen with well-designed wallpaper
-DIY Locker to decorate your screen with your own photos

When you launch the AppLock for the very first time, it automatically presents you with PIN, Passcode or Pattern protection setup screen.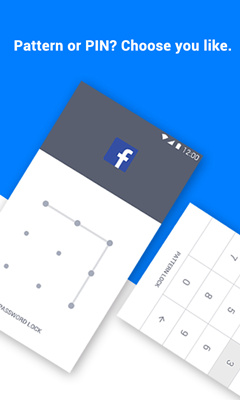 Once you have done with that, AppLock takes you to its home screen, where you will find all system and user apps listed under the application lock tab. The system lock tab lists system actions and apps that, when locked, will prevent prying eyes snooping around your phone privacy.
With AppLock, you can lock:
-System settings like Settings, Contacts, and WIFI. NEVER worry about your phone privacy get unauthorized access.
-Social apps, photos and videos. Protect your private contents away from prying eyes
-Games and shopping apps. Keep children from accidentally making in-app purchase or buying necessary items
-Work related apps. Secure your important work stuffs or private messages from malicious leakage.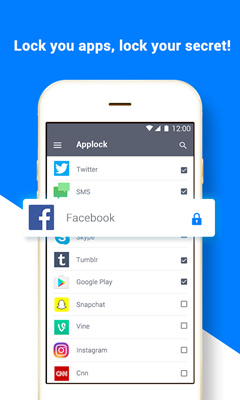 Apart from the app lock function, if you want to try some cool and interesting features, AppLock has Intruder Selfie, Replace App Icon.
-Turn on Intruder Selfie: when someone trying to break in your phone and unlock the locked apps but tape the wrong password, Intruder Selfie will automatically take his or her picture attached the app the intruder want to unlock.
-Replace App Icon: If you don't want others to see you are using AppLock, you change the AppLock icon into Calculator, Weather, Calendar or Notepad. All these icons can disguise the snoopers. No one will find out except you.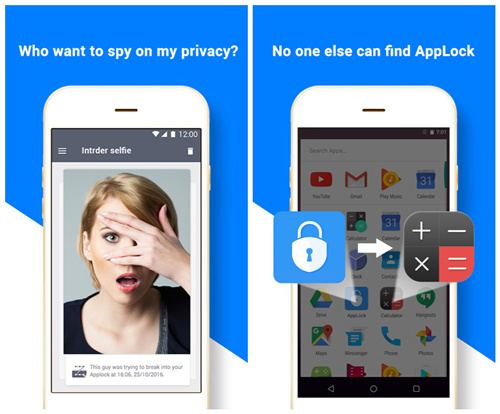 AppLock is available on Google Play for free. The link provided below will take you to its Play Store page:

https://play.google.com/store/apps/details?id=com.ivymobi.applock.free&referrer=utmsource%3Dforumseo

With AppLock, NEVER worry about exposing your privacy and private data to friends
With AppLock, NEVER worry about kids change your phone setting or make in-app purchase.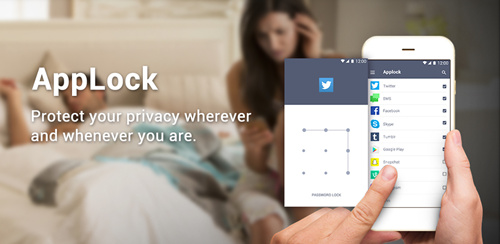 Contact us: support@ivymobile.com
Facebook:https://www.facebook.com/IvyAppLock
Twitter: https://twitter.com/AppLock5
Google +: https://plus.google.com/u/0/communities/113134139742239607331