Simplest Safest & Fastest AppLock_IVYMOBI to Keep Your Phone from Prying Eyes
Ever wanted a lock app feature on your Android smartphone? This is something a lot of smartphone owners want to have on their devices---for their apps to be locked to prevent prying eyes and snoopers. You know how easy it is to check a particular app when browsing a phone. Simply tap the app icon and you'll be able to see one's private email contents, photos or access his Facebook, messenger or any other social media apps.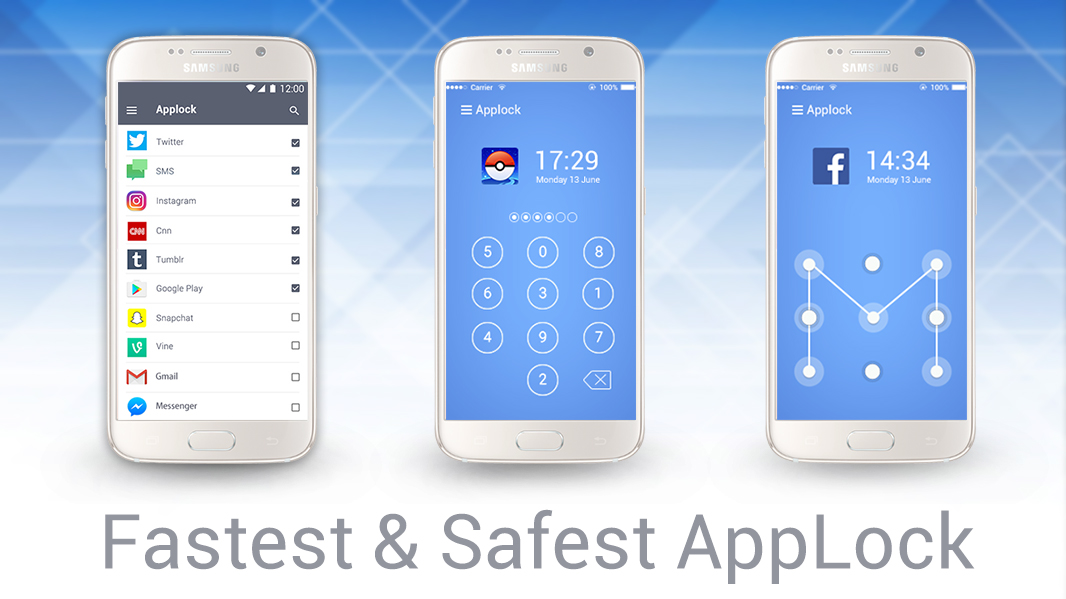 With AppLock, your favorite apps can be locked. This means your children or anyone who would to snoop on your data won't be able to access any particular app. Gallery and videos can also be locked and made inaccessible. The Android device is also provided two new password modes: Pattern Lock & Passcode Lock.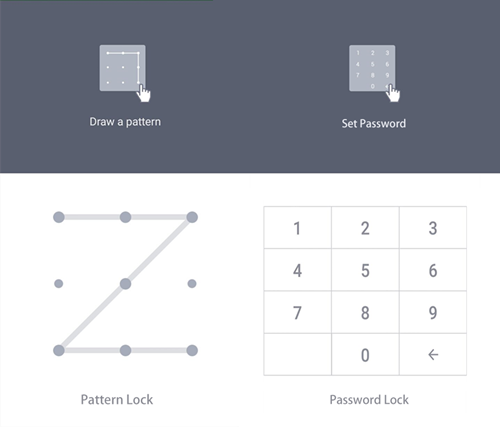 With AppLock, no one would be able to access your Messenger, Facebook, Instagram, Vine, Snapchat, Line, WhatsApp, SMS, Gmail, Pokémon Go or any other similar apps that people are most likely to check out and hack. No need to worry about someone knowing your secrets and ideas and seeing photos you don't want others to see as this app has got your apps locked. Phone privacy and dignity protected at all times with this lock app? Yes, the answer is definitely YES!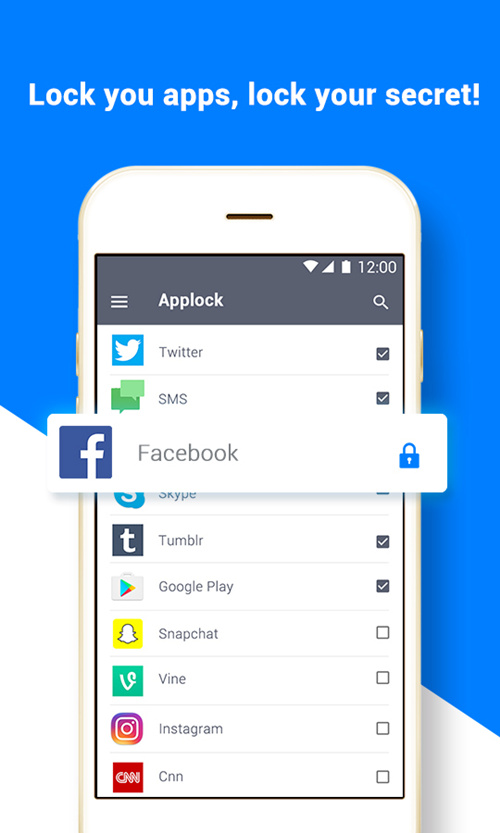 AppLock_IVYMOBI makes Android smartphone more secure by allowing users to replace the applock icon with Clock, Calculator, Weather, Calendar or Notepad to disguise snoopers or anyone who are tending to check out what applock real is, which, thus, can better protect your phone privacy. Still, the Intruder Selfie allows the phone to automatically and discreetly take a photo of someone who snoops around your Gallery, Pokémon Go, Facebook, and Instagram etc. when taping wrong password 1 time, 2 times, 3 times, 4 times or even 5 times. The frequency is all up to you to set. Now, you'll know who's been snooping on your phone. Gotcha.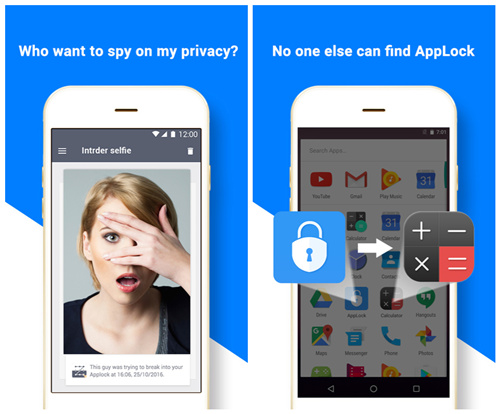 IVYMOBI, developer of the app, recently released an update to include new features of the AppLock----Stop AppLock & Power Saver. IVYMOBI added this Stop AppLock feature by allowing users to open the locked apps without typing password every time, which means user don't have to unlock the locked one by one on the Lock Window with just one tap if users don't want to use applock. Still, Power Saver can reduce 50% power consumption to extend phone standby time, therefore, users can reduce the charging frequency.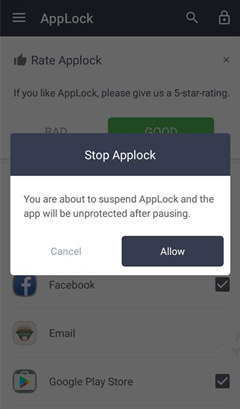 Features:
-A user friendly smartphone application
-Compatible with Android OS 4.0+
-Secure your installed applications with password & passcode
-Add any application to the lock window
-Helps protect phone privacy

NOTE:
For android operating system up 5.0+, you have to accept the permission, otherwise you can access the locked apps without taping the password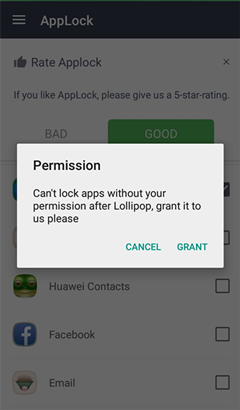 More features will come soon, please stay tuned:
-Screen Lock: Use the same AppLock password to lock phone screen, more powerful.
-Photo Vault: All locked private photos will be moved from Gallery to photo vault.
-Video Vault: All locked private videos will be moved from Gallery to video vault.
- DIY Themes: Choose favorite themes from AppLock Theme Store, or customize themes or wallpapers with your picture, lovers photo, enjoy fun DIY.
- App Disguise: Use fingerprint lock or force close to confuse intruders, more secure.
Force Stop shows a fake crash screen to those who want to access your phone
Fingerprint Lock stop unauthorized access
- Cleaner & speed boost: Clean junk files and boost phone speed, easily to get it done in AppLock.

Feel free to contact the developer:
Email: support@ivymobile.com
Facebook:https://www.facebook.com/IvyAppLock
Twitter: https://twitter.com/AppLock5
Google +: https://plus.google.com/u/0/communities/113134139742239607331