AppLock_IVYMOBI for Android Device for Ensuring App and Data Security
Whether you share your Android or you want a bit of extra security, keeping apps locked down isn't something that is out of the ordinary.

Not only does locking your device and your apps, provide extra peace of mind, but the best app locker will also improve your entire Android experience.

AppLock_IVYMOBI is definitely one of the best app lockers on the market and makes it easy to secure apps and games with just a few taps.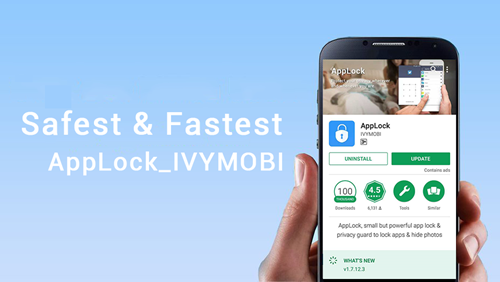 It is time to get into the whole exciting Android and try out the beneficial aspects of App Lock for Android. Having been professionally designed by IBYMOBI, this incredible Android app was gifted for benefit of global users with an unstoppable experience.

It's free app lock and privacy guard to prevent intruders & snoopers from peeping at your private data. They can hide sensitive photos and videos by encrypting your Gallery, also able to keep children or snoopers away from messing up your settings or deleting vital things or making in-app purchase.



This popular AppLock can lock apps, photos, videos and other private data with password lock or pattern lock. Moreover you can customize app lock settings as you wish, more secure and smart to lock all privacy in one small AppLock. The app can also lock all Android apps, including Social apps. So it can lock Facebook, WhatsApp, Messenger, Vine, Twitter, Instagram, Snapchat, and WeChat and so on. It is confirmed that no one can peep at your private chat any more.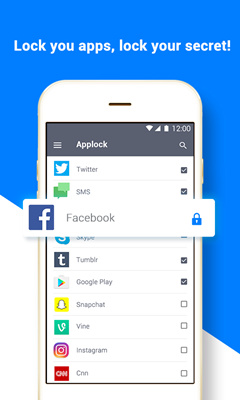 The app also able to contacts, SMS, Gallery, Videos, Email and so on. So there is no one can mess up your settings for system apps. In addition this AppLock can lock Android Pay, Samsung Pay, and PayPal and so on. Ultimately no one could use your wallet to purchase any item.
A mobile app that introduces the global users to quality packed features that comes with beneficial aspects is absolutely worth trying. This is the exact experience that is awaiting the global users from the popular AppLock for Android. AppLock can lock photos and videos.

It also offers invisible pattern lock and random keyboard, so no one can peep at your password or pattern. Other major highlights of this app is one can take photo of intruders who is trying to break in your phone. It is also possible to record the time and data in AppLock for check. Altogether this app wholly satisfies all requirements for users.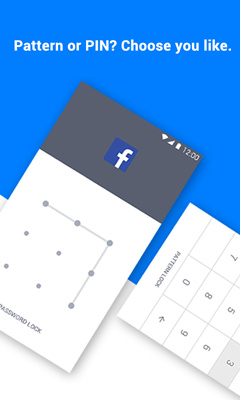 Overall, AppLock is a refreshing take on locking away apps and games behind PIN or Pattern and there is no pushy app suggestions or pushy advertisements. With a practical approach to things, everything here works well and its super easy to use and just gets the job done with minimal fuss and hassle.

Play Store:
https://play.google.com/store/apps/details?id=com.ivymobi.applock.free&referrer=utmsource%3Dforumseo

If you have any questions with AppLock_IVYMOBI, please feel free to contact:

Contact us: support@ivymobile.com
Facebook:https://www.facebook.com/IvyAppLock
Twitter: https://twitter.com/AppLock5
Google +: https://plus.google.com/u/0/communities/113134139742239607331