Ivy Security-Best Virus Killer & Privacy Protection App
One thing that is getting more and more necessary on our Android devices is the need for mobile security protection. According to survey, 97% of mobile malware targets Android devices, while iOS malware takes less than 1%. This is more likely due to the fact that Android applications can be downloaded from third-party sources and not just from Google Play Store. While it may be a way to get paid apps for free, it isn't always safe.

Ivy Security-AppLock & Clean, created by IvyMobile team, brings a powerful, intuitive and well-designed antivirus program to Android platform. The app comes with a multitude of features in addition to antivirus protection, such as junk file cleaner, real-time protection AppLock, RAM booster, battery saver, call recorder and also the app manager. Let's take look at what Ivy Security-AppLock Clean is…….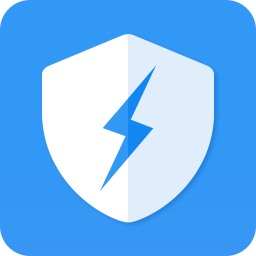 Ivy Security-AppLock & Clean Features:

App & System Scanner
Scan pre-installed and installed apps and the file system to keep your phone safe from virus, Trojan, vulnerability, adware and malware. Scanning only takes about 5 seconds. 500% faster than other antivirus applications.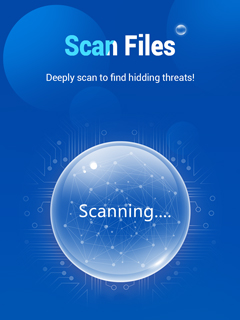 Security & Antivirus
Antivirus part is definitely the most vital part of this application. This feature secure your device from threats and vulnerabilities. The app will scan for any apps or tasks that may cause a system slowdown or may harm the device and prompt to remove them. If you've found that the app or task is creating security problems, you can just remove it from your smartphone and the will again run a quick assessment to make sure that the problem is fixed completely.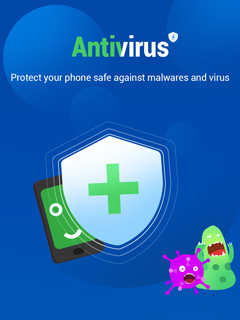 Junk File Cleaner
As we install a lot of applications each day, there is a big chance of the junk files to be filled up and causing system slow down, so removing them may grant yourself more free space as well as a slight performance boost. Ivy Security-AppLock & Clean app has the feature that let you scan the junk files and clean them as you need.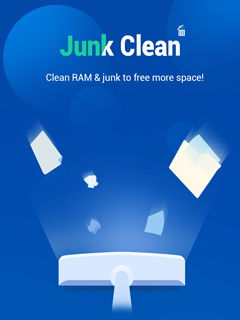 AppLock
Ivy Security-AppLock & Clean helps you lock your apps stop authorized access without your permission. You can set your own password to lock down the apps completely or by selecting one by one. This app lock feature replaces an additional app locker app. As there are no complicated steps in the procedure, you can easily set the password.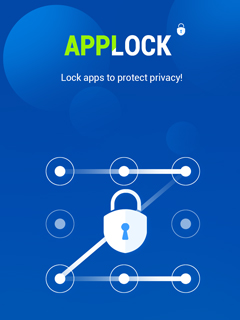 Battery Saver
The power battery optimizes the performance of your smartphone to use only a small amount of power. The background tasks will be killed by the integrated battery saver feature automatically to ensure the battery outputs maximum performance.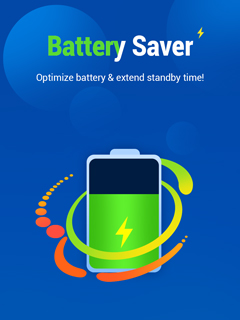 CPU cooler
CPU cooler feature of the app, let you cool down the highly heating CPU of the smartphones. Once the app found that your CPU is overheating and exceeding a safer limit of the heat, it will show you a notification that displays the current heat of your CPU. Normally, temperature more than 40 degree is considered as the overheating and more than 60 degree is the dangerous level of heating. The app lists the processes that are causing the overheating of phone CPU. You could simply tap the Phone Cooler on the screen to cool down the CPU by stopping and optimizing the apps on your phone.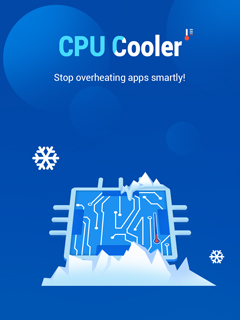 Phone Boost
Phone Boost is the single touch helper that can boost your entire smartphone with a single tap on a button. It will automatically optimize the device for the best possible performance. It also stops the unnecessary background tasks that consuming a lot of system resources and causing the device slowdown.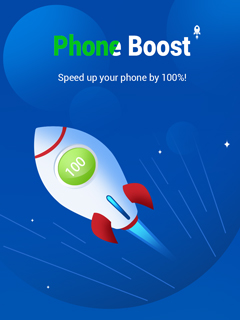 App Manager
On the Ivy Security-AppLock & Clean app, there is also a replacement for the traditional apps manager in smartphones. The app manager in Ivy Security will let you do everything you do with default app managers. You could uninstall them, stop process, all from the app itself.

Considering all these cool features, Ivy Security-AppLock & Clean is a great solution, as it lets you scan all potential threats, secure your apps with password, clean junk files to boost phone performance in an easy way. Ivy Security-AppLock & Clean is worth checking out. Search Ivy Security via Google Play Store to give it a try:







Or you can just click the Play Store link down below:
https://play.google.com/store/apps/details?id=com.ivymobi.security.free&referrer=utmsource%3Dforumseo